"Isn't it time your skincare did real work?"
So we're pushing the envelope with every skincare formula we create to be better and do more.
Whether you're a skincare novice or a skincare peace prize winner,
we provide skincare solutions that work for you.
First time meeting our skincare?  What better way than a mini introduction or... a mini experiment, if you will.
---
CHOOSE YOUR SKINCARE EXPERIMENT
---
This moisturizing duo includes our best sellers, Aquafix Hydrating Serum & Mr. Reliable Moisturizer. User together or alone, both will ensure skin only has happy, hydrated days ahead.
KIT #2: OILY SKIN HAS NEEDS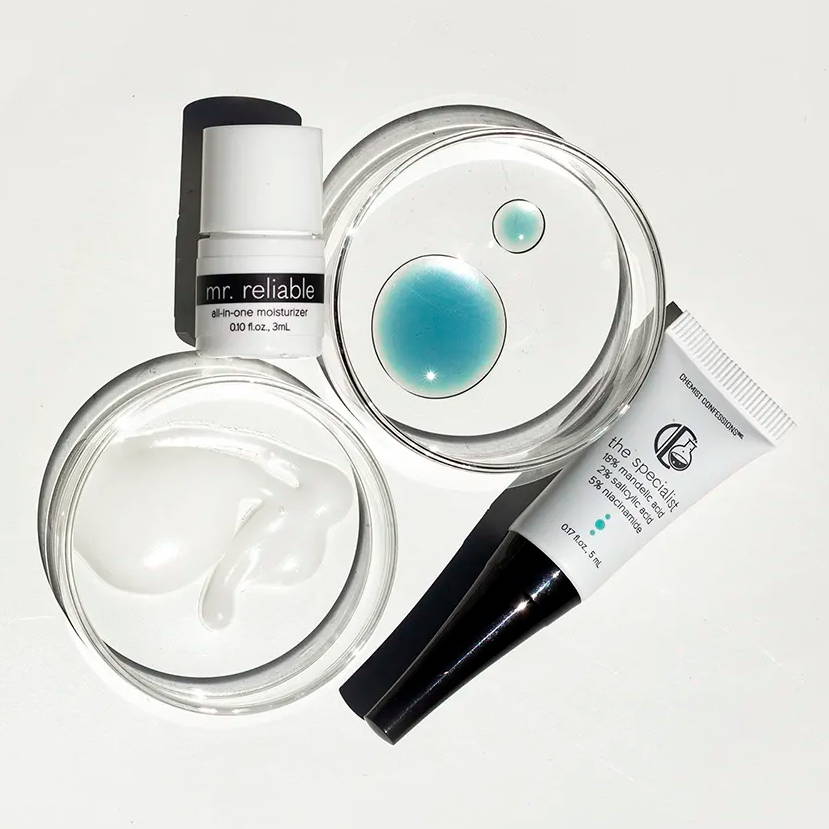 Our oily skin champions include: Mr. Reliable moisturizer for complete hydration without the weight & the Specialist exfoliator targets oily T-zones to minimize excess shine.
KIT #3: LEVEL UP YOUR AHA GAME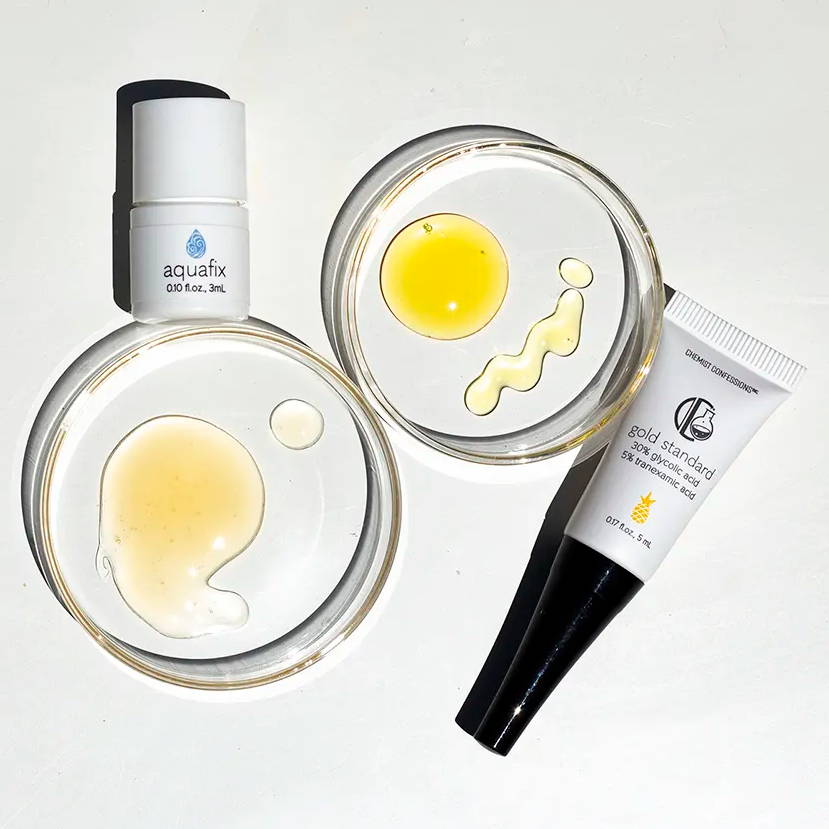 You've been in the exfoliation game for a while because you understand the value of healthy cell turnover. It's time to step it up with the gold standard molecule, glycolic acid!